Click to enlarge
Earthworks
We have the equipment and experience to complete any earthworks.
Driveway clearing and sheeting
Site clearing (vegetation) and preparation
Pool preparation, including overburden removal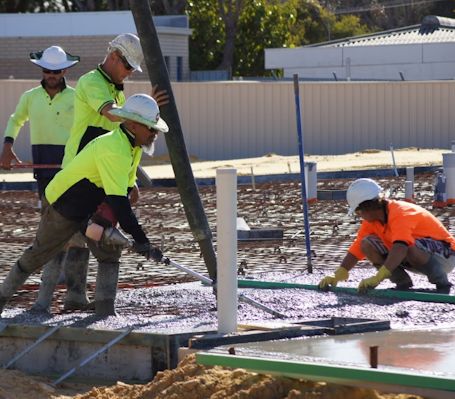 House and Shed Pads
JCS are your one stop shop for house and shed pads, we clear the site and if needs be remove unwanted vegetation; we bring the sand straight from our sand pit to your site; we spread and compact the base; then laser level ready for concreting.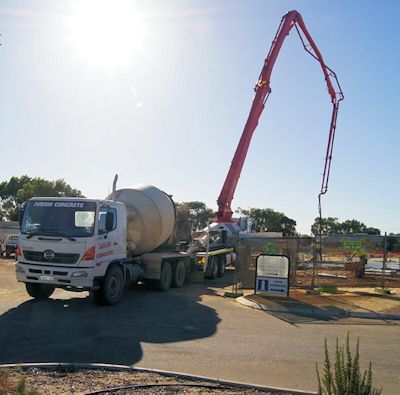 Concrete Supply and Lay
In addition to pad preparation, we also form, mesh and lay your concrete.
At JCS we know that when it comes to laying concrete, an expert job makes all the difference. From foundations to pads, driveways, paths, patios, carports and crossovers we supply and install quality concrete that stands the test of time.


We also provide over 35 coloured concretes.
© Copyright 2014 JURIEN CONCRETE SERVICES | Ready Mixed Concrete | Hire Equipment | Materials Supply
site by Pages n Pages web design